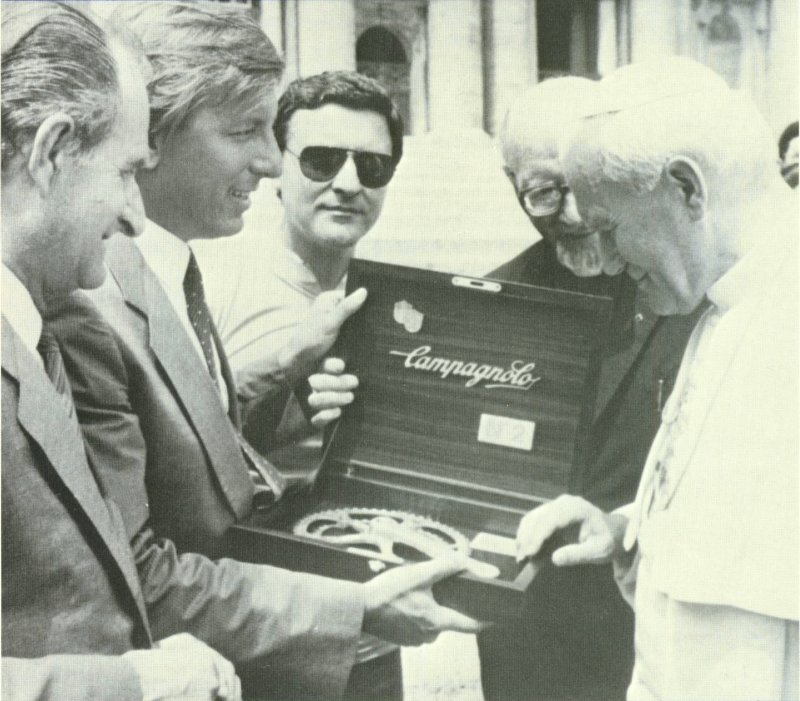 In his message about the
upcoming CycleItalia visit to Vicenza
, Larry T suggests that God was first shown how to attach the wheels to his bicycle when Tullio Campagnolo passed away.
Let's pass for the moment on theological discussions about whether God rides a bicycle (and whether it would have wheels). However, Campy Only notes that the His Holiness, Pope John Paul II, was presented with a 50th Anniversary gruppo in 1983. God certainly knew about that, so whether it was Tullio or John Paul II, it's pretty clear that quick release technology was available in Heaven by 1983.
See our web page about the 50th Anniversary Gruppo
.