A friend on an email list we subscribe to had the following mix of praise and warning regarding Campagnolo's Power Torque system: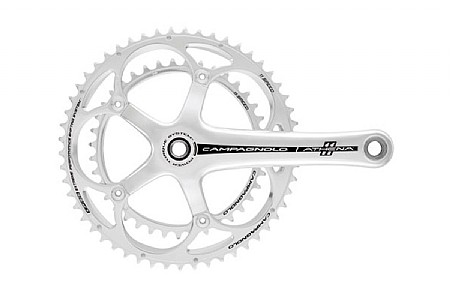 "I am a tinkerer and have installed several cranksets on the frame. My recent experience is worth noting. I bought a new Campy Athena crankset. The quality of this crankset is as good as it gets. The bearings are flawless and there were no creaks.
Well, I decided to remove and replace the crankset. I could not get the left crankarm off. I took my bike to a super bike shop in Sacramento and they removed the crank, only after breaking a Park tool.
Bottom line, the quality of Campy's Athena group is very high, but the crankset is not an easy item to work with."
Word to the wise ... if at all possible, use Ultra Torque, which uses a different system for fastening the crankarms to the bottom bracket.
Have you had good or bad experiences with Power Torque? Let us know in the comments.