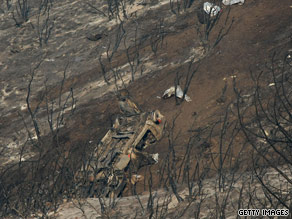 Here's an email we thought we would share with everyone, in the hope that someone can help find the parts to get the writer's friend back on the road:
Spoke with Campy rep in Carlsbad and they said to contact you. I have a friend and neighbor who lost everything and his two italian road bikes to a LA Wild Fire 5 years ago. He has been successful in buying a replacement Guerciotti '84 road bike and he is looking for the following parts to restore it totally:

1. Campy handle bar end caps "yellow" with Campagnolo logo

2. Campy Cobalto Brake "Blue Gemstone" (2) caps

3. Campy toe clips size large

Any help to locate these vintage replacement parts besides Ebay and Amazon would be greatly appreciated.

Thank you.
If you have a line on any of these parts, email us: enorris [at] campyonly [dot] com and we'll pass along the info.